Terms of service
1. Subject of the agreement.

1.1 Service undertakes to grant to User services, the order and conditions of which are determined by this agreement.

1.2 All the interactions done based on this agreement are irreversible.

1.3 Service gives facilities to all Users, who undertake the conditions of this agreement.
2. Information.

2.1 The list of facilities, given User by Service, is indicated on pages of this site. Other facilities which are not mentioned on this site are not provided.

2.2 Operators provide with round-the-clock working capacity of Service.
3. Price of facilities.

3.1 Price of facilities is determined by Service leadership.

3.2 Leadership is able to change price of facilities without informing User about it.
4. Liabilities of the parties.

4.1 Service undertakes to give User facilities in according to the conditions, having regulated by this agreement, if User follows all conditions of this agreement.

4.2 Service undertakes not to divulge confidential information about User to strangers, having received during rendering facilities if it does not contradict the legislation of participants' countries.

4.3 User undertakes to follow all conditions of this agreement.

4.4 User undertakes not to use the Service in illegal business.

4.5 User undertakes not to distort and to change any official information during exchange.

4.6 User undertakes not to infringe the work of Service by means of intervention in its program security or equipment parts and by means of distortion of the parameters transferred to Service.

4.7 User undertakes to render personal identifying documents immediately in case he would suspected of laundering dirty (stolen) money.
5. Responsibilities of parties.

5.1 Neither User nor Service shall be under any liability for any failure to perform any of their obligation herein due to any cause whatsoever beyond their reasonable control.

5.2 Service does not bear the responsibility for default of services on fault of the third parties.

5.3 Service is not responsible for damages or not received benefit by User caused of not working of Service due to objective reasons.

5.4 Service can suspend rendering services to User in case any suspicion on infringement of this agreement by User.

5.5 User is responsible for granting of proper data while using services of Service.
6. Confidentiality.

6.1. The Service can collect and keep confidential User's information while rendering services (IP, User-Agent, Cookies, Email).

6.2. Service is able to give all Users' information on demand of Legal Authorities due to legislation norms of the parties.
7. Duration of the agreement and other conditions.

7.1 This agreement shall come into effect on the moment of User starts using services of Service, in spite of either he has acquainted with this agreement, or not. Using services of Service means that you automatically agree with all terms and conditions of this agreement.

7.2 Leadership of the Service can unilaterally change the terms of this Agreement without User prevention.

7.3 All disputes, connected with this agreement, solve by negotiations between the parties - participants of the agreement.


Our reserve

29.25316
BTC
Bitcoin
342.58350
ETH
Ethereum

15531.84000
USD
Perfect Money

17838.69000
USD
AdvCash

609.31681
LTC
Litecoin

1672817.35541
DOGE
Dogecoin

5518.36000
USD
Payeer
5570.46000
USD
WiredPay

65.38590
BCH
Bitcoin Cash

418.12770
DASH
Dash 11563.39000
USD
Skrill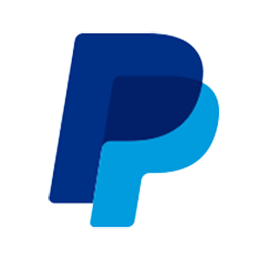 8152.01000
USD
PayPal

19316.68000
USD
Moneygram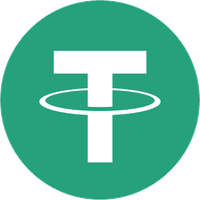 5934.23980
USDT
Tether

499184.12090
XRP
Ripple

44933.12110
TRX
TRON

3505.85240
ETC
Ethereum Classic